[ad_1]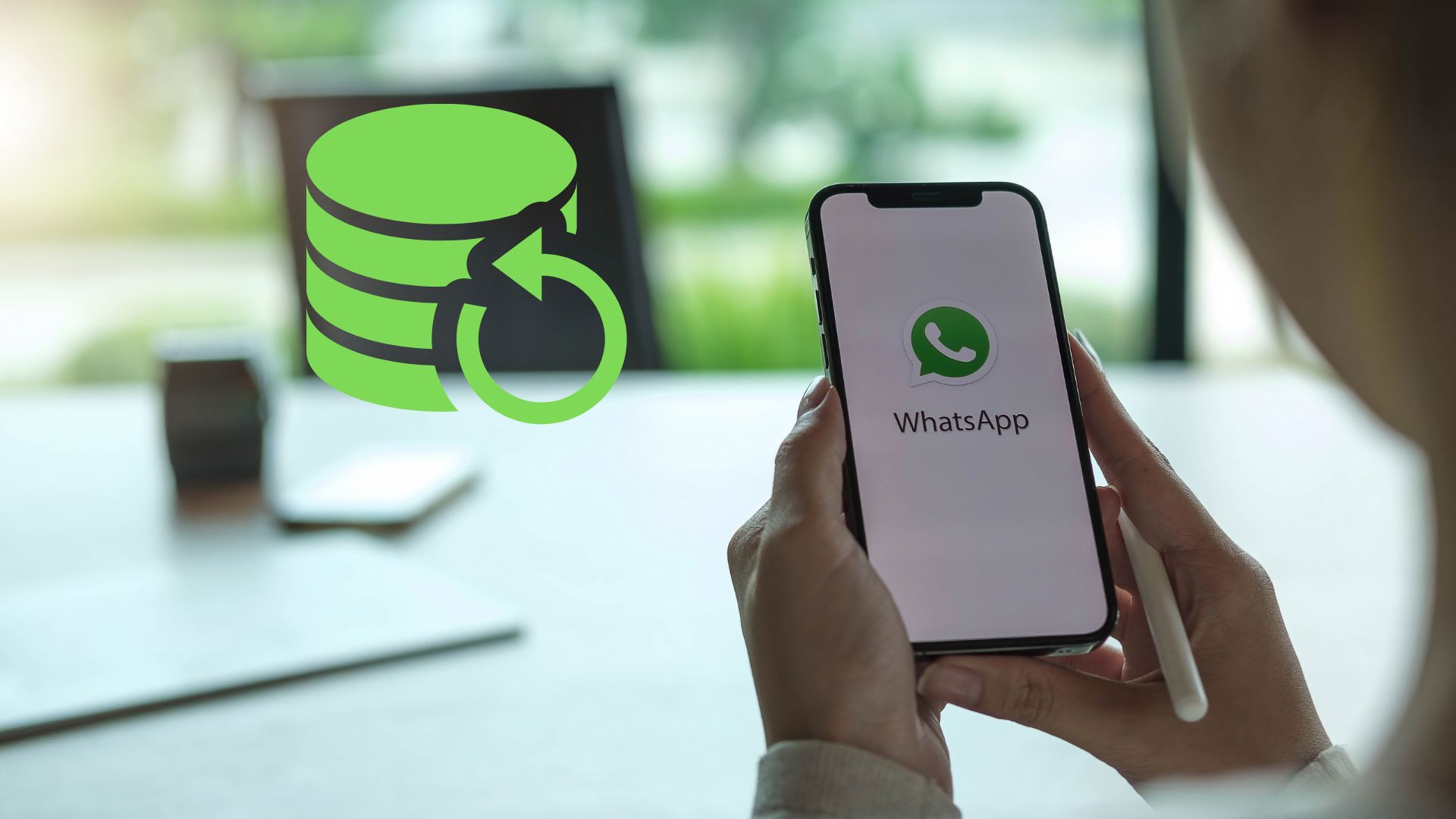 WhatsApp backs up your chat data both locally and to the cloud. Depending on whether you are using an iPhone or Android, WhatsApp's encrypted chat data is backed up to iCloud or Google Drive. Now, there can be instances where you want to find and access WhatsApp's local or cloud chat backup file. Follow this guide to learn how.
Before proceeding with the guide, it is important to know that you cannot extract or read any messages from WhatsApp's chat backups. This is because the data is encrypted, and it is nearly impossible to decrypt and read it. The chat backup is also only accessible through your WhatsApp account.
Where to Find Your WhatsApp Backup on Google Drive
Do you use WhatsApp on an Android phone? In that case, your backups are stored on Google Drive. However, before you can access them, you must ensure you have enabled the cloud backup option in the messaging app. For this, you can follow our guide on how to back up WhatsApp messages.
Click on Storage on the left-hand pane.
From here, click on the Backups that you will find in the top right-hand corner.

You will find Backups with WhatsApp backup and your number in the name here.

You cannot download this WhatsApp backup file on your PC. When you click on the file, you are presented with two options: turn off the backup and delete your Drive backup. The latter can be useful when there's an issue with the WhatsApp backup file, and it has gone corrupt.
How to Find Your WhatsApp Backup on iCloud
If you use an iPhone, you can back up your WhatsApp chats on iCloud. However, unlike Google Drive, iCloud does not provide access to low-level system or backup files. Due to this, even if your WhatsApp backup is stored in iCloud, you cannot access or view it. You may enter using your login credentials but won't see any WhatsApp backup.
The only alternative solution is to back up WhatsApp using iTunes on Windows or Finder on your Mac. The backup chats are encrypted and stored in an SQLite database. From there, you can extract the backup. After that, you need to opt for a reliable iTunes backup extractor. Loading the "ChatStorage.sqlite" will give access to the backup.
How to Find Your WhatsApp Backup on iPhone
Unlike Android, it is not easy to access your WhatsApp backup files on iPhone. This is again due to Apple's restrictions, as it does not provide access to internal iPhone files. Unless you are ready to jailbreak your iPhone, you can't access the location where WhatsApp files are locally stored on your iPhone. 
Where to Find Your Local WhatsApp Backup on Android
Apart from Google Drive, WhatsApp backups are stored locally on Android. Accessing this backup is far easier, though again, since the data is encrypted, you can't do anything with it.
Open a file manager of your choice on your Android phone.
Go to internal storage.
Go to Android > media > com.whatsapp > WhatsApp.


Open the Databases folder.
Here, you will find the backup ending with db.crypt14.


Please note that the local WhatsApp backup will only show in the File Manager when the Google Drive backups are not enabled. 
To disable Google Drive backup, Navigate to WhatsApp> Settings > Chat > Chat backup > and tap on Back up to Google Drive, select Never. Then tap the Backup button to back up your messages to the Database folder in the abovementioned path. You can use this database to recover your old WhatsApp messages if you ever lose them. 
WhstaApp Backup is Essential
WhatsApp is a top-rated messaging app, and people often use it to conduct essential conversations or business deals. Having a backup of the WhatsApp chats is of critical importance. Whether you use Android or iPhone, you can easily back up WhatsApp. All you have to do is make sure an active Google account or iCloud/iTunes is turned on.
FAQs on Find Your WhatsApp Backup on Google Drive or iCloud
Q: Can I see the chat history in the backup file?
A: Yes, you can see the chat history in the backup file. You can even restore it with ease. All you have to do is open WhatsApp, verify the number, and click Restore. Follow the on-screen instructions to restore media and chats from Google Drive.
Q: Where is the WhatsApp database folder on iPhone?
A: On iPhone, the system is a bit different. You will find WhatsApp videos and photos on the Photos app. However, if backed up, the chats will be stored on iCloud or iTunes, depending on your choice.
Q: Where is the WhatsApp database folder in Android?
A: The WhatsApp database folder in Android is under File Manager. You must choose an SD card or internal storage, depending on where the backup is stored. Now, go to WhatsApp and then Media. You will find the database folder.
[ad_2]

Via