[ad_1]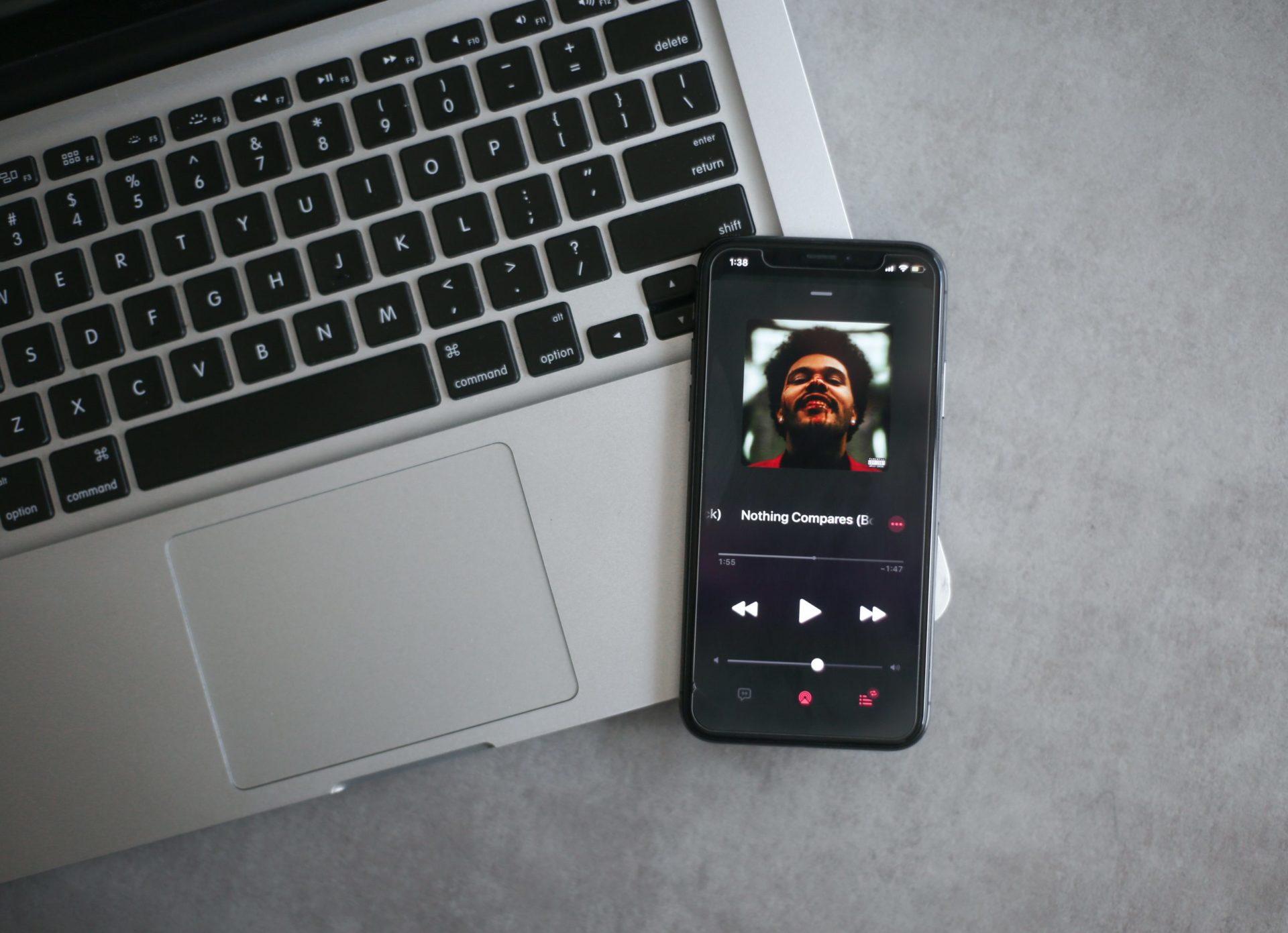 Apple Music is among the world's most popular music streaming services. With over 100 million songs on the platform, Apple Music offers more tracks than its competitors, such as Spotify and YouTube Music.
However, unlike other music streaming platforms, there's no straightforward way of downloading your entire Apple Music library for offline playback. In this article, we'll walk you through the process of downloading all songs in your Apple Music library on your iPhone or Mac.
How to Download All Songs in Apple Music Library on iPhone
Apple Music is one of the best Spotify alternatives. However,  Apple's music streaming service does not provide any official way to download your entire library offline. One of the workarounds to this limitation is to manually add all your songs and album to a playlist and then download it.
Launch the Apple Music app on your iPhone.
Go to Library.
Open the playlist/album you want to download.
Tap the plus (+) icon to download that playlist/album.

Hit the download (down arrow) button.
Alternatively, tap the three dots button on the top-right of the playlist/album. Select Add to Library from the menu. Tap the three dots button again and hit the Download button.

Before you download your Apple Music library, ensure your iPhone has enough free space. You may also want to consider downloading the files in slightly lower quality to save space. Depending on your internet connection and the library size, the download can take a while to complete.
Interestingly, playing all songs in your Spotify library is also not as simple as it should be and involves a similar workaround.
How to Use a Shortcut to Download Your Entire Apple Music Library to Your iPhone
Don't want to go through the hassle of creating a playlist for downloading your Apple Music library? There's a Shortcut that lets you download your entire Apple Music library.
Open the Shortcuts app on your iPhone and select the Gallery section in the bottom right corner.

Tap the Search bar at the top and type Top 25.
Add the Make Top 25 Playlist shortcut and go to the Shortcuts section to open it.

You can set the number of songs you want to download from your Apple Music library using the Get (number) Music Items option or remove the limit by toggling off the Limit switch.
Hit Done.
Tap the shortcut to activate it.

Go to Apple Music and tap the playlist you created using the Shortcuts app. You might see a playlist with no songs. Trigger the shortcut again to see if it works.
Once you see songs in the playlist, tap the download (down arrow) button.

Your songs in the playlist will begin to download. To check your downloaded songs, go to the Library section in the Apple Music app and tap the Downloaded option.
How to Download All Songs in Apple Music Library on Mac
If you listen to songs on your Mac rather than your iPhone, you can easily download all songs from your library for offline playback.
Open the Apple Music app on your Mac.
Select Songs from the menu.

Click on the first song in the list. Press and hold the Shift key and select all songs.

Control-click anywhere on the screen and hit Download.

All your songs on the list should begin to download. You can find your downloaded songs in Apple Music on Mac by going to the Songs section, clicking the View option in the Apple Menu, and selecting Only Downloaded Music.
Enjoy Your Music Offline
With your entire Apple Music library downloaded, you can play the songs you want without worrying about internet connectivity. Besides, listening to downloaded songs instead of streaming will help save cellular data.
However, remember not to cancel your Apple Music subscription, as you'll need an active subscription to listen to offline music.
FAQs
Q. Does downloaded music on Apple Music expire?
A. Yes. If your Apple Music subscription expires and you don't renew it, Apple will remove any music that you downloaded through Apple Music.
Q. Can I use Apple Music offline for free?
A. No. You can't listen to any downloaded music offline if you don't have an active Apple Music subscription. As long as you are paying for the service, you can listen to downloaded music offline for free.
Q. How many songs can I download from Apple Music?
A. Apple Music allows you to save up to 100,000 songs offline from your library. However, depending on how much free storage your iPhone has, your mileage may vary.
Q. Does Spatial Audio work with downloaded music on Apple Music?
A. Yes, Spatial Audio works with downloaded music on Apple Music in offline mode as well.
[ad_2]

Via